FERRARI F8 TRIBUTO
FERRARI F8 TRIBUTO
---
Verfügbarkeit

07/2020

Angebotsnummer

19G0105

Farbe

Rosso Corsa (EXTC)

Polsterung

Bonnet Upper Insert Black Matt (COLL)

Motor

Benzin,3902 ccm,530 kW (721 PS)

Getriebe

Automatik

Schadstoffklasse

Euro 6d

Verbrauch komb.

10,8 l/100 km*

Verbrauch innerorts

18,0 l/100 km*

Verbrauch außerorts

9,8 l/100 km*

CO2-Emissionen komb.

250g/km*

CO2-Effizienzklasse

G*

Laufleistung

0 km

Anzahl Sitzplätze

2
---
Netto:
300.000,00 €
19% MwSt 57.000,00 €
Brutto:
357.000,00 €
---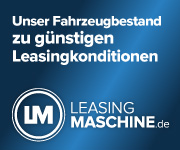 Details
Ferrari F8 TRIBUTO
Delivery July 2020

---

EXTERIOR
Paintwork -Paintwork

---

EXTC Red Rosso Corsa
COLL Bonnet Upper Insert Black Matt
LOGO Scuderia Ferrari Shields

---

Wheels
RIFS 20 Zoll Forged Dark Painted Rims
CALR Red Brake Calipers
CUPC Carbon Fibre Wheels Cup

---

Exhausts
EXA3 Sport Exhaust Pipes

---

Carbon Fibre - Carbon Fibre
CEXG Front Airvents In Carbon Fibre
CEXF Carbon Fiber Headlight Bucket
CERB Carbon Fibre Rear Boot Trim
CEAI Front Bumper Insert Carbon Fib
CEXS Carbon Fibre Underdoor Cover
CEIS Carbon Fibre Side Air Splitter
CEXD Rear Diffuser In Carbon Fibre

---

INTERIOR

---

Main Area - Main Area

---

CRPT Nero (Carpets Colors)
INTC Nero (Internal Colors)

---

Electronics - Adas
PAR2 Front And Rear Parking Sensors
SURR Surround View
MIR3 Electrochromic Rearwiew Mirror

---

Electronics - Driving
ELEV Suspension Lifter
AFS1 Afs System
HOLK Garage Door Openers

---

Electronics - Infotainment
ACPL Apple Carplay
PDIS Passenger Display
SNDH Premium HiFi Sound System

---

Seats - Racing Seats
RSCH Carbon Fiber Racing Seats
Seats - Others
RSES Racing Seat Lifter

---

Details - Cockpit Details
CLDT Rosso Ferrari Coloured Inner Details
RVEN Red Ring On Dashboard Vents

---

Details - Stitching
STC2 Filo Speciale Rosso (Coloured Special Stitching)
EMPH Rosso (Horse Stitched On Headrest)

---

Details - Rev Counter
RPMR Red Rev. Counter

---

Carbon Fibre - Carbon Fibre
LEDS Carb.Fib.Steering Wheel + Leds

---

Engine
Type V8 - 90° twin turbo
Overall Displacement 3902 cc
Maximum Power Output 530 kW (720cv) at 7,000 rpm
Maximum Torque 770 Nm at 3250 rpm

---

Performance
Maximum Speed 340 Km/h
0-100 km/h 2.90 sec

---

Weight and Dimensions
Length 4611mm
Width 1979mm
Height 1206mm
Wheelbase 2650mm
Front Track 1677mm
Rear Track 1646mm
Dry Weight 1330 Kg
Weight Distribution 41.5 - 58.5% front/rear

---
Angebot freibleibend. Änderungen, Irrtürmer sowie Zwischenverkauf vorbehalten.
Alle Angaben ohne Gewähr.
Wir sprechen Deutsch, Englisch, Russisch.
Verkauf Netto/Export möglich.
Besichtigung und Probefahrt nur nach vorheriger Absprache.
* Weitere Informationen zum offiziellen Kraftstoffverbrauch und den offiziellen spezifischen CO2-Emissionen neuer Personenkraftwagen können dem "Leitfaden über den Kraftstoffverbrauch und die CO2-Emissionen neuer Personenkraftwagen" entnommen werden, der an allen Verkaufsstellen und bei der "Deutschen Automobil Treuhand GmbH" unter
www.dat.de
unentgeltlich erhältlich ist.